Have you ever been struck with an image..?
This has happened to me a lot of times... When I come across an image without its proper file name, it is difficult to find the Person/Animal/Things or whatever in it..
I used to wonder when Google (the giant search engine which dominates the world, where 50% of world's internet traffic is caused by their products alone)... will create a search option, so that i can find the content of image in my PC...
"Now the time has come". The "image search" has been enhanced with all the options & it is easy for Layman to find the content in the image…
First time I uploaded "Avril Lavigne" image... Guess what was the result, in just few seconds I was shown the "Search Results" of Avril... Wow..!
But I was not satisfied with search results since I had a doubt that the search engine might have used the file name of the image which was "Avril (1)"
. So I tried a trick with the search engine… I downloaded an image of "Dr.A.B.J.Abdul Kalam" and renamed it as "Osama Bin Laden" and uploaded it to Google Search, after seeing the result, i was like WTF..! Who are the brains behind this?
Yeah you guessed it right..!

So here is a small demo on how to start Searching with images..!
Just follow the images cox, images speak a lot than words.
Place the cursor on Camera icon a small popup is shown, click on it.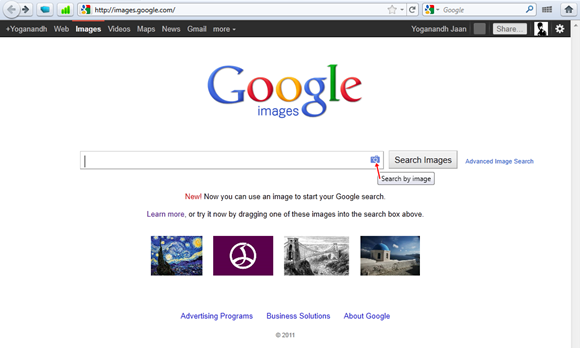 you have 2 options, either you can paste the URL of the image or upload from your PC
Here is another option, just Drag & Drop the image on the Google window
Leave the rest to Google's search engine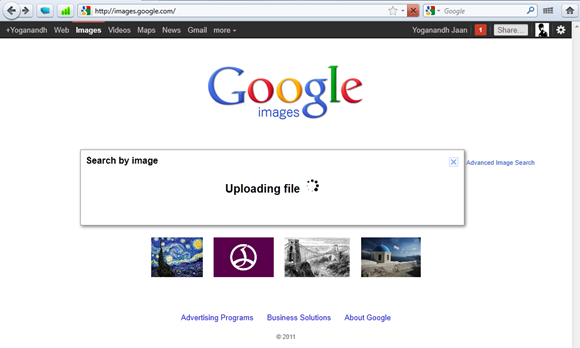 Finally you can find the content in image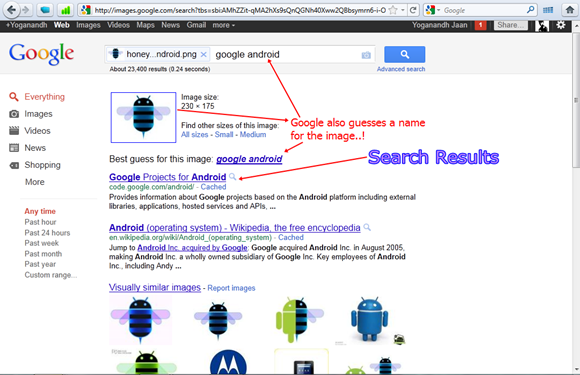 Still, am not satisfied with Google's Image Search. Cox, it couldn't find any of my images when i uploaded mine even with proper file name, too bad...
On an end note : Google just returns similar images of the same person & not wide range... When you upload a high contrast "

Black

& White" image, the result is not satisfactory..!